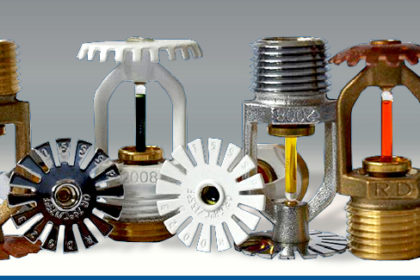 The sad truth is that a majority of the injuries, deaths and property damage caused by fires—both residential and commercial—could have been prevented. Despite years of public education regarding the importance of installing a reliable fire safety system, there continue to be homes and businesses that depend on an outdated system, a non-functional one, or, worse yet, have no system at all.
Choosing the best fire alarm system, may be one of the most important decisions you make for your family or your business. According to the Department of Homeland Security, a fire can become life-threatening in 2 minutes. Within 5 minutes, a fire can completely engulf a structure. If you are asleep in your home when a fire breaks out, you are more likely to fall into a deeper sleep than to wake up.
Smoke alarms and fire alarm systems don't hold up forever. They age and lose their functionality over time. In fact, the National Fire Protection Association recommends that you replace smoke alarms every 10 years. It is also suggested that fire prevention and safety equipment be regularly checked and maintained to ensure their effectiveness.
Here are some tips to consider when choosing a reliable fire protection system.
Residential
Most fires that occur in the home start in the kitchen, and are caused by cooking. Other common causes are careless handling of cigarettes, sparks from fireplaces, and poor safety awareness while using heating appliances. The features of a residential fire alarm system provide both detection and notification capabilities, with hard-wired and battery-operated versions available.
Smoke alarms are your first defense should a fire break out in your home. They should be strategically placed in a way that covers living areas, plus one for each bedroom and one on each floor, including the attic and basement areas. Because all fires behave differently, a quality smoke alarm, called a dual-sensor smoke alarm, can detect smoldering and flaming fires alike.
Carbon monoxide detectors are crucial to home safety. Even in an all-electric home, CO can make its way into the home through a garage. At least one of these devices should be installed on each floor, including basements and near garages.
The NFPA also suggests a home fire sprinkler system, which can often extinguish a fire in less time than it takes a fire department to arrive.
Interconnection of alarms is an added safety feature, especially in multi-level homes.
Fire alarm monitoring adds an additional level of protection for your family with quick responses should a fire break out in your home. This is especially important should you not be able to notify the fire department yourself.
Commercial
For businesses, there may be additional local requirements and laws governing commercial fire alarm systems.
A combination of fire and smoke alarms, detectors, and sensors, along with a sprinkler system and voice notification systems, are recommended.
Maintenance and updating of fire safety equipment is crucial for commercial business owners, in addition to staying current with changes in the fire code pertaining to compliance and safety.
Professional installation, monitoring and maintenance of fire protection systems, will not only meet local fire codes, but will provide peace of mind knowing that your property and those who live and work there are protected.